ALYSA BAJENARU: Dietitian, Personal Trainer, Cook, Crafter, Wife, Mom, proud wearer of onion-goggles. New Celiac. Official dietitian of Mamavation& Baby Boot Camp.
Alysa has one of the top nutritional blogs in America, is the personal nutritionist for Mamavation, and has been, for the past few months, the personal nutritionist for BlogHer. Alysa directs her passion to helping other mothers all over the planet provide the proper nutrition to their children. Alysa has always wanted to serve a global cause that was directly connected to food and development. When you follow Alysa on this trip you'll learn that while the western culture is trying their best to provide the proper nutrition to their children, a mother in the Developing World is just happy to send their child to bed each night with a full belly. We will learn so much from Alysa on this trip and we're so excited she's with us!
Take a look at Alysa's post below …..
—————————————————————————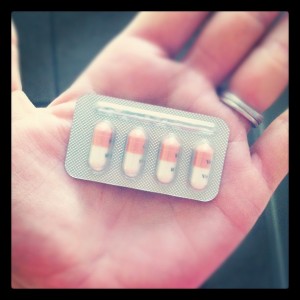 This morning I took the first of four pills that will protect me from typhoid next month.  I take one on an empty stomach every other day for 7 days.  The typhoid vaccine is the second to last vaccine in the lineup.  I've also had 4 shots, and will start on my malaria pills the week before I leave for Ethiopia.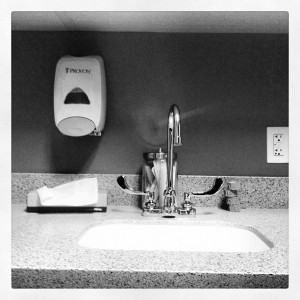 Gearing up for this trip medically hasn't been as bad as I thought.  Only one of the shots gave me any side effects (the yellow fever vaccine gave me a nice little headache).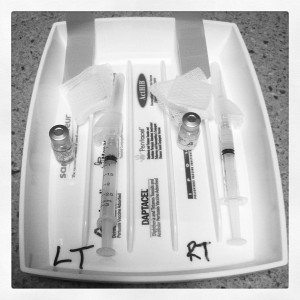 The kids were there to give me lots of hugs, kisses, and cheers as I got shots and they got lollipops.  Not quite sure how that's fair, but anyways…
People keep asking me if I'm getting excited for the trip.  To be honest, it's been really hard to wrap my mind around what is about to happen.  Traveling to Ethiopia with Food for the Hungry and some amazingly incredible bloggers is so far outside of my normal reality that I have to keep reminding myself that it's actually happening (getting poked in the arm is a good reminder).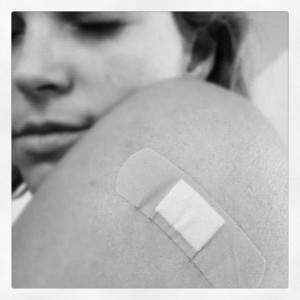 When I think about the trip, some fears and anxieties threaten to kick in.  The "what-if's" try to take hold.  I worry about being so far away from my family, I worry about the long travel days, the gluten-free food situation, my writing skills, my safety, the kids I will be meeting, my ability to represent them and FH well…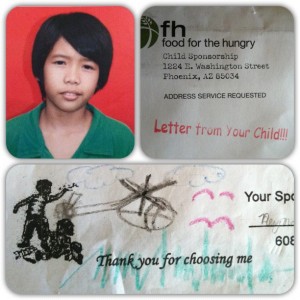 Then I take those fears and turn them into prayers.  And God reminds me that He's got this.  When I started my relationship with FH, I had no idea that it would lead to this trip.
But He did.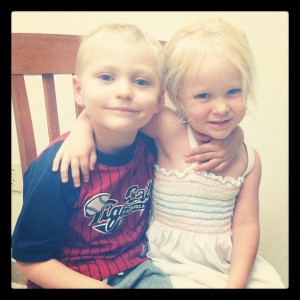 If you have one minute and 55 seconds to spare, click here to watch this intro on Food for the Hungry.  If you don't have that much time, click here to see some of the sweet faces up for sponsorship.  For only $1 a day, you can make sure he or she has food, clean water, sanitation, medical care and a chance to go to school . . . all without fostering dependence.
—————————————————————————————————————————————
HOW YOU CAN HELP
Please click the following links below to help us spread the news!
1. (Twitter) Excited for the upcoming #fhbloggers trip with @food4thehungry
2. Facebook – you must be logged into Facebook to share
3. Sponsor a Child
ARE YOU A BLOGGER TOO?
Get to know each blogger on the trip directly at http://fhbloggers.org and follow their twitter feeds and read their blogs by clicking on their photo.
[COPY & PAST THIS CODE BELOW ON YOUR BLOG]
<a href="https://www.fh.org/give/sponsor?checkoutcode=EI7BWD2G1&promocode=EI7BWD2G1″><img src="http://www.fh.org/images/fhbloggers/300×250.jpg" alt="fhbloggers-Ethiopia" width="300″ height="250″></a>